**BIGGEST (dead) ASSHOLES OF ALL TIME DRAFT SIGN UP**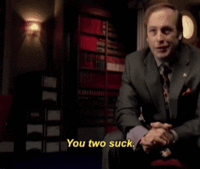 SIGN UP BELOW

Previous draft: Biggest Assholes Alive
And now we expand our draft to include every asshole that did us a solid by puckering up and fucking dying.
RULES
Your pick must already be dead. We want to avoid overlap with our last Asshole draft.
Politics edition, but obv you can pick anyone you like with the proper write-up.
While we don't want you to WISH death on someone, since these picks are already dead, you are free to discuss the ramifications of their death.
There will be five rounds in snake order. That means first shall be first and last shall be last, then last shall be first and first shall be last. If that doesn't make sense, I can do nothin' fer yee son.
Any objections to these rules must be submitted in the form of a writeup.
Sign up below.
superuberbob
eyebooger (maybe)
---
Current draft