I finished up Mando tonight, it's actually very similar to The Witcher. Same outsider (bordering on anti-hero) with special abilities protagonist. Same premise of searching for/protecting a magical child. If Cara had a bigger role in Mando, she'd be a Yennefer type badass I guess. Similar narrative approach in having each episode be more like a self-contained story. Then again I did just binge them basically back to back so who knows. I have The Witcher as a bit better, although that may be because of some residual bitterness over the new movies. Witcher A- / Mandalorian B+.
I just binged both series back-to-back as well, and have a pretty similar take. I think I have them both at about a B-B+, simply because to get into A territory puts it too close to the likes of The Wire, True Detective etc. It was nice to have a few shows to watch that were easier on the mind though, so for that alone I was pretty glad they both came out as I was taking a few weeks holiday.
Mandalorian was pretty bad, although it probably did a better job of staying true to its intended pulp comic roots than anything Lucas managed to churn out.
But seriously, it was bad, and you should feel bad if you didn't notice how bad it actually was. I swear the final episode was intentionally terrible to punish people who slogged through to the bitter end. Nothing made any sense at all and the writing was so obviously just a half-assed attempt at throwing together a string of preconceived tropes that it was downright insulting.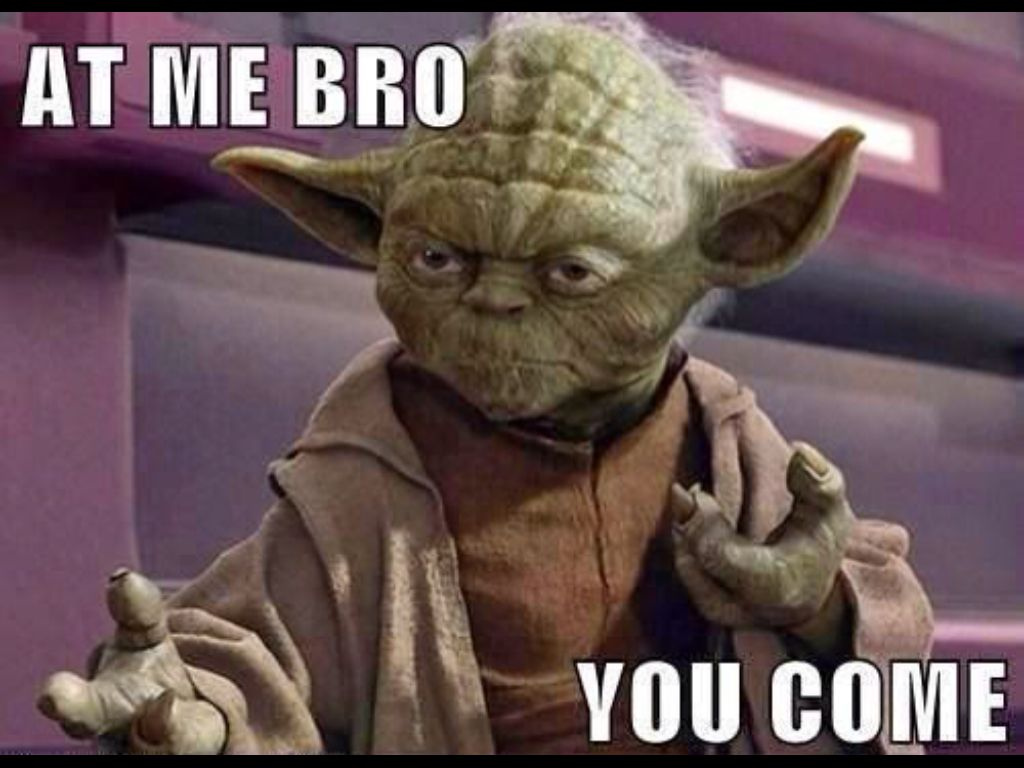 I hope baby Yoda tracks you down and uses his cutesy wutesy jedi powers to give your scrotum a firm twist.
Tell me why there was a huge dramatic moment where the team had to split up and leave gravely wounded Mando behind, but then after he's quickly healed and not in any way threatened by the bad guys at all, he quickly catches back up with his friends. Go ahead, explain how that's actually good writing by people who respect your intelligence and want to tell you a good story.
I enjoyed the Mando finale, even if parts made dubious sense. The opening with the 2 speeder guys was hilarious.
i liked how they couldn't shoot the can like 10 feet away
Just binged the Mandalorian start to finish. It was entertaining enough to get to the end but not much better than that. I wouldn't recommend bothering with it for those that haven't seen it by now.
I didn't think it was terrible or anything, just really cliché. I could have spent the 5 or so hours on better things.
I liked how the second guard can't believe what a bad shot his buddy is, so he takes out his blaster to show him how it's done and can't hit shit either. What's the most natural conclusion? Something must be wrong with the blasters! LOLOLOLOLOL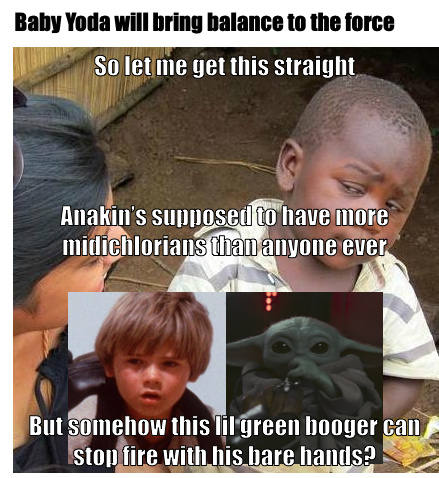 Be entertained. Don't think about it too hard.
Merrian Webster defines entertainment as "making silly memes about pointless internet arguments"
Just cancelled disney+ and I give mandalorian 3 bags of popcorn. Werner Herzog hooked me and Carl Weathers kept me going but I was pretty disappointed. I was never really a big star wars fan, and it kept that same bland hokey star wars style that I never liked. Star Trek forever. 8 episodes of Garak doing missions for the obsidian order would have been a lot more entertaining for probably 1/5 the budget
Super-excited about the casting news for season 2 of The Mandalorian.
Rosario Dawson will play Ahsoka Tano.
I watched the first three episodes of The Mandalorian.
I was excited to see
Bo-Katan and recognized her just by seeing her
And then they mentioned
100% in and enjoying Mandalorian. Had to do a little research to catch up on the new people. Thought I was so smart for recognizing Bobba Fett earlier.
If I ever take up another big series, SW Rebels is in the running.
Yeah, I came in expected to hate Mando, but it very quickly won me over.