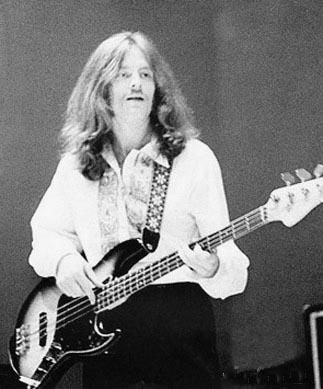 So earlier in this self-imposed quarantine, some friends and I decided to make a 64 entry tournament bracket and fill it up with songs from Led Zeppelin. If you're not familiar with the band, Wikipedia can give a better summary than I:
"Many critics consider Led Zeppelin one of the most successful, innovative, and influential rock groups in history. They are one of the best-selling music artists in the history of audio recording; various sources estimate the group's record sales at 200 to 300 million units worldwide. With RIAA-certified sales of 111.5 million units, they are the third-best-selling band and fifth-best-selling act in the US. Each of their nine studio albums placed in the top 10 of the Billboard album chart and six reached the number-one spot. They achieved eight consecutive UK number-one albums. Rolling Stone magazine described them as "the heaviest band of all time", "the biggest band of the Seventies", and "unquestionably one of the most enduring bands in rock history". They were inducted into the Rock and Roll Hall of Fame in 1995; the museum's biography of the band states that they were "as influential" during the 1970s as the Beatles were during the 1960s."
But back to the bracket. I wanted to figure out a way to take my personal biases out of the seeding process, so I resorted to using the Spotify "number of plays" for seeding purposes. I ended up taking the top 7 songs by "number of plays" from each of their 9 studio albums. For the 64th entry, I looked at the songs that just missed the cut and took the one with the highest "number of plays" (I can't remember which track it is.)
@Jalfrezi expressed some interest in doing this, and he looked at my list and had some suggestions about song additions/removals, particularly removing a few songs from Coda and adding a few in from Physical Graffiti so as not to punish the latter for being a double album. I agreed with his suggestions so here we are.
The four regions of the bracket are aptly titled I, II, III, and IV. Here they are:

So that this whole exercise doesn't take 4 years, I'm going to post the polls for all 8 initial matchups in the "I" region, then for the "II" region and so on. As we start to weed out the riff-raff (is there such a thing for Zep?) and get into some really good matchups, I'll slow down the voting to allow for more discussion (that's not to say we can't discuss early round matchups, but the voting will be quicker.) I'll cross-post this to a few other threads so we can get some folks in here, and then I'll set up the polls. Off we go!