Not only that, but Bubba Wallace, the only black driver right now and only the eighth in the history of the sport, will be racing this tonight…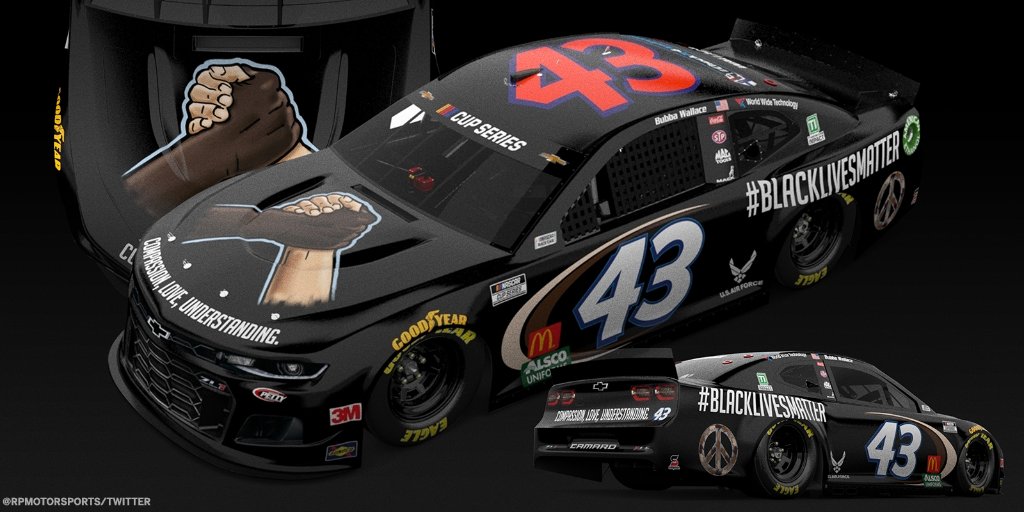 The only Cup-level NASCAR race won by a black driver was in 1963, and the race officials credited the win to a white driver anyway. They reversed it two years later, but never gave him a trophy - his family got one 20 years after he died.
If Bubba Wallace gets his first win tonight, with everything going on, racing a Black Lives Matter car, it would be one of the most incredible examples of breaking a color barrier in American sports history. He's 250 to 1 to win, but he's won on this track (Martinsville) in a truck series race…
The race is at 7pm. I haven't watched a NASCAR race in years, but I might have to check this out. It's also a short track, so there's a lot of "rubbing" at short tracks… The odds someone tries to put him in the wall are pretty high, because I'm sure a lot of those guys hate the BLM movement.
A win for him tonight would be more jarring to the NASCAR world than Tiger winning The Masters in '97 was to the golf world.
Oh, and the 43 car is owned by and used to be driven by Richard Petty, probably the most accomplished driver in NASCAR history.