With the other music Walrus winding down. I wanted to get my own started after seeing how fun it is to host. This will be Walrus 11thish.
As with all Walruses, you provide the music. I will be the judge. I am the LAW!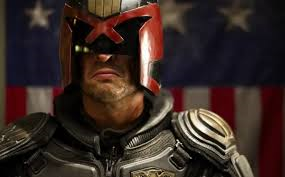 I have a lot of time on my hands, so I'll cap it at 12 entrants. TBC if more want in.
The current Walrus is expected to finish on Friday. I will set the entrants due date say EOD Sunday May 24. If people need more time, it can be extended.
My modern musical tastes would mostly fall under indie rock (and it's many sub genres).I don't like most music from other modern genres (metal/country/rap/hard rock etc). But going back 80's and further is wide open. Blues, Folk, outlaw country lol, 60/70's rock (and weird sub genres), country blues, minimalist. You only have to use this as a general guide for the first 3 categories as they are more about you than me. To avoid pandering me with music I already know, I've decided to boycott Beach House and Radiohead. It would be near impossible for you to find a song I don't already know.
As always, overly familiar songs will be down graded. This is mostly applied to popular/well-known music. Don't enter stuff like Celine Dion, My heart will go on. Everybody knows that song and I do too but not by choice. Or like some greatest hit song from a huge band that everybody knows. Boring, don't do it.
The first 3 categories are going to be judged on category fit more so than my tastes. These are more about you and how music affects you. So, express yourself, don't repress yourself. Feel free to give writes up to explain your entries. I encourage it for these first 3 categories. Since I'm asking for songs that affect you personally, I promise I will not give them one word cheese ratings.
1 - A song from one of your favorite artists.
Teach me about the music you are all about and why it is your favorite.
2 - A song that makes you slightly uncomfortable
Has an element that sort of disturbs you or you find unsettling. Not in a sounds bad way. Could be a lyric or musical change or the general feel of the song. If the unsettling part is not obvious, please add your explanation to help me understand.
3 - A song about your current world view.
A song that depicts some aspect of how you feel about the current state of the world. Any emotion or attitude you have can be used. Even your new routine. "light me up that cigarette and slap shoes on my feet". Anything you want.
4 - An instrumental song
Self explanatory. I listen to a lot of Philip Glass. Don't go there but stuff like that is welcome. I love film scores.
5 - Placate Pauwl Category
All previous rules are out the winda'. Pandering allowed. If I already know the song and love it, it will be rated as such.
In order to keep this anonymous, please send your entries to @King_of_NY, who will forward them to me with no names attached.
Entries to be in the format:
Category
Artist - Title
YouTube link
Description/explanation.