When bipartisan bill gets zero GOP votes, will Manchin be:
Surprised
Frustrated
Astonished
Angry
Disappointed
It's sad that with very little thinking I always get the correct answer on these things
This is absolutely correct, the media coverage around the filibuster is so braindead and makes it sound like some sort of immutable law of the universe when it's just a dumb arbitrary rule
Tucker is going to feel like I felt when I wasn't mentioned in the forum drama thread.
Stopped following the last thread. Sounds like Democrats made a bunch of terrible compromises for a "bipartisan" bill which will fail anyway? Just a completely useless political party whose only reason to vote for them is that the other side are full on fascist monsters.
While this is mostly right, like 99% of elected democrats agree. All this theater is for two idiotic senators who can't be alienated.
Nancy said today she isn't even going to vote on the bipartisan dogshit (that has no chance of passing) unless and until the reconciliation bill is through both chambers.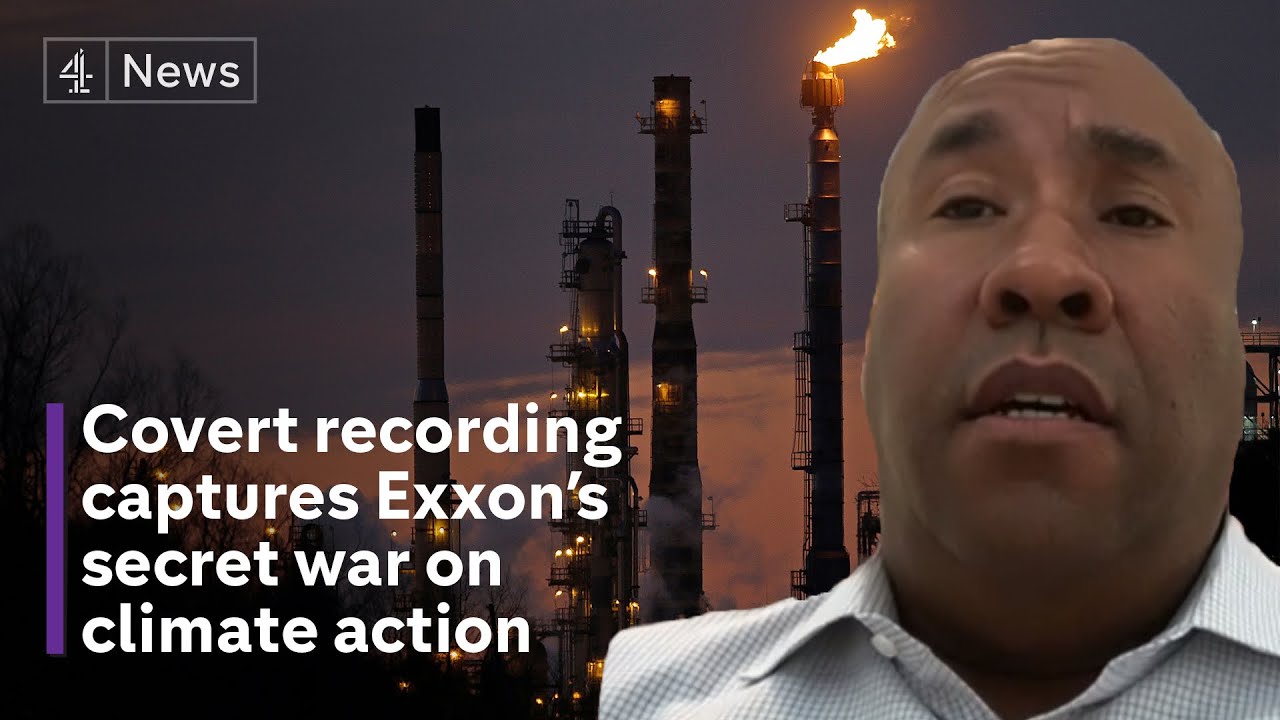 'Shadow groups'
Keith McCoy is a senior ExxonMobil lobbyist on Capitol Hill and has represented the company in its liaison with the US Congress for the last eight years.
Greenpeace UK's Unearthed platform posed as head-hunters looking to hire a Washington D.C. lobbyist for a major client. They approached Mr McCoy, who agreed to speak over Zoom.
During the covert recordings, which have been passed to Channel 4 News, Mr McCoy claims:
the company secretly fought against legislative action on climate change using third-party organisations
he lobbied key senators to remove and/or diminish climate change measures from President Biden's US $2 trillion infrastructure and jobs bill as it proceeds through the legislative process
he regards trade bodies like the American Petroleum Institute as "whipping boys" in order to avoid public scrutiny on Capitol Hill
During the virtual meeting held on 7 May, the investigators asked Mr McCoy questions about ExxonMobil's current and historical lobbying on environmental issues.
In the excerpts from the footage to be broadcast on Channel 4 News tonight, Mr McCoy claims that ExxonMobil has aggressively fought science to deny climate change in order to maximise profit and shareholder return. He alleges that ExxonMobil joined "shadow groups" to pursue climate change denial.
The Kingmaker'
Mr McCoy names 11 senators who he says are "crucial" to ExxonMobil: Senator Shelley Moore Capito, Senator Joe Manchin, Senator Kyrsten Sinema, Senator Jon Tester, Senator Maggie Hassan, Senator John Barrasso, Senator John Cornyn, Senator Steve Daines, Senator Chris Coons, Senator Mark Kelly and Senator Marco Rubio
We gave all these senators a chance to respond. All the senators declined to comment. There is no suggestion of illegality.
Tucker has Never been a target of intelligence.
Unfortunately this exposure to the light will change none of the behaviors of those involved.
And while WV has coal, we all know AZ is the petroleum state.