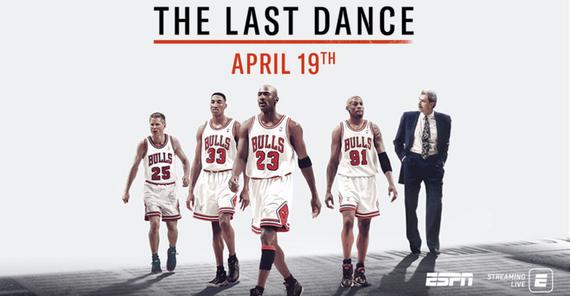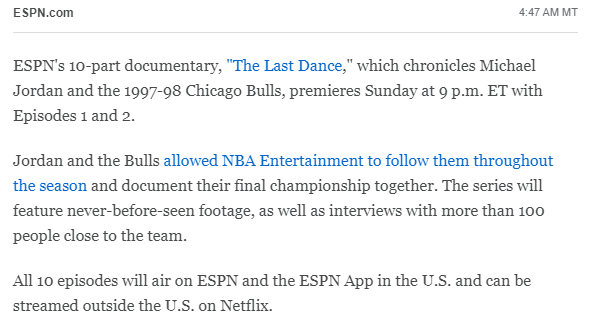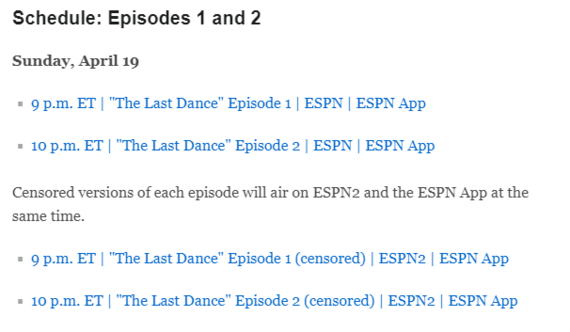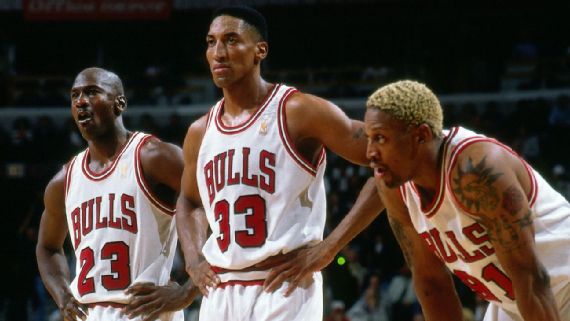 My body is prepared
to hate Michael Jordan forever after watching this
For me I think it'll be: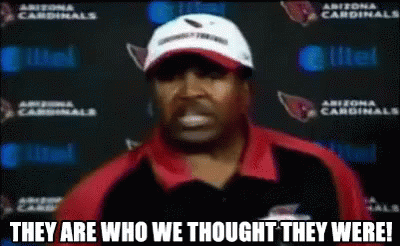 I think the only book I ever read on him was The Jordan Rules, but between that and everything else I've seen: Dude is a huge asshole. Pretty much all of the "Great Men of History" were too.
Unadmirable personally with admirable accomplishments.
Krause just looks so punchable
What's up with Jordan's bloodshot eyes?
Can't believe this isn't being aired in Canada. Netflix only

looks like a double scotch on the rocks next to him, maybe not the first one?
Yup, noticed that after I asked.
Young David Aldridge looking like Billy D.
This year and the one prior is when I really fell in love with ball. Reece Davis on NBA2Nite with Dr Jack or Fred Carter (DA too) falling asleep every night at 10pm.
That's why I bought me a Hornets Glen Rice jersey.
Phil Jackson is such a great coach for elite talent.
No idea what happened in NY, I don't know if it's just the game passed him by or it's that he's wired to be a coach and he's a poor talent evaluator.
That's common of great coaches fwiw. Red Auerbach was the man.
LOL'd at the golf clap for Jerry Krause.
How the he'll did he have that job, let alone the authority to break up the GOAT team???
MJ's brother was John the Baptist.
Additionally, quite the contrast between MJ's dad and Bron's absence therein.
Also, if that's recent footage: MJ's mom has aged amazingly.
Black don't crack.
Jerry Krause is executive Mike McCarthy.
Congrats Dallas.
MJ AIN'T HERE FOR YOUR TANKING SHIT