Please stop this presidency derail.
That's the easiest solution right now. The bot needs to be moved but Trump isn't tweeting a lot right now anyway.
Yeah, I that's why I went with Posner specifically.
I have no doubt that with dimwits that Trump is nominating left and right, you are going to get a lot of those. On the other hand, if you are a dumbass, mouthbreather judge, I'd think it would benefit you to actually pick some sharp clerks to make you sound smarter in your opinions.
Now he's tweeting again. I don't have mod powers but let me make an attempt at fixing this…
I worked for a federal judge (full time extern during law school) who was high up in Regan's DOJ and was a "controversial" nominee, almost didn't make it. He invariably hired lefty clerks (i don't think he screened for ideology).
These days he wouldn't be conservative enough to make it on the fed soc roster. These appointments are "made men", carefully screened by the right after too many conservative seeming judges in the 70s-90s went soft. Part of their job is making more made men through clerkship screening and hiring.
(btw, Posner retired)
Where should I post if I have questions about accountants? Thanks in advance.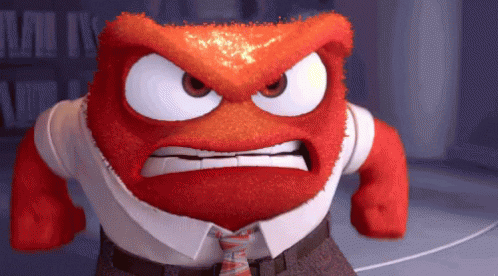 I want mod powers for like five minutes to just ban everybody. I'll give the bot 72 hours, could turn out to be a perma.
Did that law/med thread disappear? I had plans for it.
Fixed the title

Might want to add law school and bar talk to the title. Wouldn't want them to post that in the main thread, either.
I think we should litigate that 1st…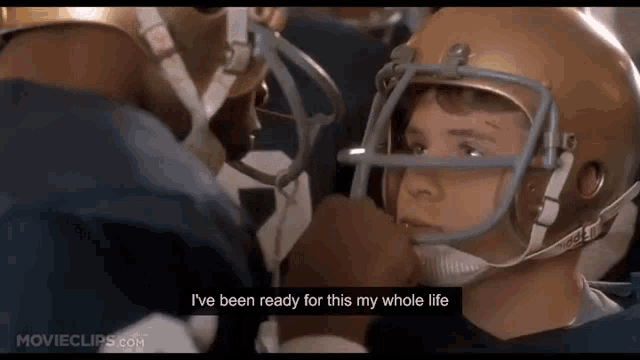 OK, I'll go.
What exactly does one get out of an undergrad degree in accounting?
It seems like just some ridiculously basic math.
We touched on this before in the healthcare thread a bit. Cliffs are
(1) there aren't enough residency slots
(2) too many docs choosing specialties with a real shortage in primary care
(3) too many docs herding into (desirable) geographic locations
In other words, I think there has to be some nuance in the "doctor shortage" take. Better question is probably shortage of which types of docs and where. If we massively expand residencies and everyone becomes a dermatologist that moves to L.A. then we still don't have enough docs to treat diabetes in West Virginia.
Hobbes did a megapost that covers some of the issues:
Isn't this true of every "good" job now though? There are too many competent, overachieving applicants relative to the number of good jobs. It's one of the theories as to why standardized test scores in parts of Asia are so ridiculously high and keep rising: the local talent pool is stuffed and the only way to differentiate is to post scores in the 99th+ percentile. Results in a lot academic slaving, cheating, and bribery which sounds shitty and depressing but I guess is still worth a rip to avoid working in the rice fields?
I passed the first actuarial exam < 15 years ago and had standing job offers that same week. I didn't choose that path but was reading on the forums recently that today I'd need 2-3 exams and an internship (poverty wages w/ no benefits) before I'd have a realistic chance of getting an entry-level job. We're in a full-on rat race.
I think it helps satisfy the coursework requirement for a CPA
It definitely uses basic math, but what you're learning is the set of concepts by which infinitely complex economic transactions get reflected in financial statements. So you're talking about:
How to construct financial statements for a business or non-profit entity
How to interpret financial statements as an outsider (e.g., a potential investor or lender)
This is a big deal because it influences real economic decisions. For example:
If you open a business and you're in the first year of operations, how can you tell whether you're profitable or operating at a loss? Ben & Jerry's almost closed up shop entirely in their first year of operations because they had absolutely no idea whether they were actually making money or pricing their product correctly.
If you sell two products that have common costs, again how do you know how much each one costs and how you should price it?
As a silly example, take Wendy's chili. Is it profitable to sell? How would you know? You might say, "Duh, you just calculate the cost of the meat and beans and add some extra to cover the utilities." But then what if I told you that the meat in Wendy's chili is extra/waste hamburger. So if that hamburger hadn't been used in the chili, it would have been thrown away. Does that change your mind about how profitable it is to sell chili, and whether aggregate profits would increase or decrease if they stopped selling chili?
Then when you look at things from a user perspective, it helps you to understand what financial statements can and can't tell you. For example, there's lots of discussion in the financial community about whether profit margins are unsustainable because they've been increasing over time. But what that discussion fails to take into account is the difference between recording net versus gross revenues, and how that difference influences reported profit margins. As more companies move from gross to net revenues (like fast-food restaurants increasing the percentage of stores that are franchise-owned), that will mechanically increase reported profit margins, even though the actual economics haven't changed.
I could go on and on, but accounting is super useful!
Ha. Fbook reminded me that I passed the bar on this date many years ago. I was sitting in an airport en route to ATL for a wedding my wife was a bridesmaid in. When I learned via text from a friend I had passed, I walked up to the airport bar at 10am and ordered a double of Jameson's. I offered to buy for the bar but only one guy took me up on it. On the flight down I told the stewardess about my celebrating and she hooked me up with like 3 free nips. I got kinda banged up so I missed my stop on the MARTA and had to cab it back to the hotel.
Later on that evening, I was further hammered and one of the bridesmaids (not my wife) was getting flirty and handsy with me. So much so that the grandma of the groom came up to the two of us and commented how good looking of a couple we were and how great it was the bride/groom had such close non-Jewish friends. It was a Jewish gathering and I was the only dude without a yarmulke on and I was chatting with an Indian girl. Needless to say the wifey quickly ended my talking with said bridesmaid for the remainder of the trip.