Kim Jung Un had surgery and apparently is in extremely bad shape post surgery.
Kim's health has deteriorated in recent months due to heavy smoking, obesity and overwork, the Daily NK report said.
You eat as many Big Macs and snort as much Adderall as you like, no consequence. But you smoke one cigarette!
Basically every response around Twitter is the Ghana funeral meme. People wore that out way too fast.
Seriously though, who is going to be in charge if/when?
Probably like the Assistant to the Secretary of Agriculture because all of his cabinet members have gone into the wood chipper or been hit with the flame thrower
Prob a military council of some sort will take control.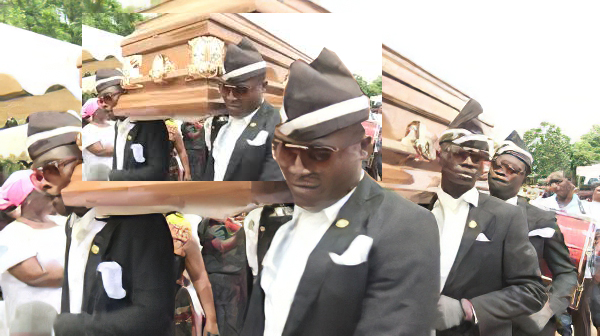 Probably his sister, or whoever's strings she pulls.
Funeral hater dude is way better imo
Pretty sure this is wrong. According to his doctor, at the time of his last physical he was 6'2" 215

china created a virus in a lab to take out kim jong un is clearly what happened here
What are the non-morbidly obese reasons for requiring cardiac surgery at 36?
In America evil people never die
News Alert! Donald Trump also brain dead, per 500 US officials.
Yeah. Not sure why this would keep Kim from running the country.