College football is back!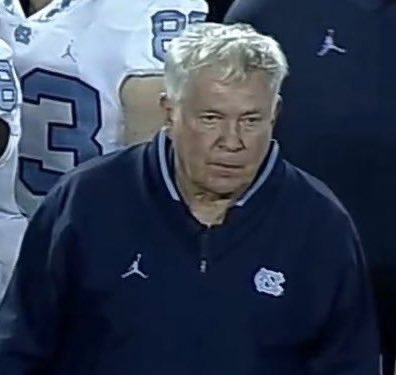 the other south dakota (state) is actually pretty good, lost fcs title game last year on a last sec TD, they'll beat colorado state (sorry rams, it's like scheduling north dakota state at this point, you are out of your damn mind)
this one is just a below avg FCS football program so that's the answer to kansas moving down, they'd be like 6-6 at best
Ah. My friend is at Dakota Wesleyan. It's an NAIA school. Student body of 800. Big claim to fame is George McGovern went there. They're expected to be below average for their conference. Kansas could probably handle them.
Just saw final score. Boo.
They need to win to keep his awful ass out of the studio and or booth
Northwestern is the song of the sirens always lol
NW was the luckiest team on sp+ last year iirc, and they are starting a guy who put something up like 3.0 YPA. I wouldn't be surprised at all if they are terrible.

Fordham may be a trap game for Nebraska imo. Might get caught looking ahead to Buffalo.
But how do we know that Nebraska is not the trap game for Fordham? They might be looking ahead to Monmouth.
Nebraska had a quick opening drive and punt.
Fordham took over and had a nice drive but then intercepted deep in NU territory.
Sadly, normalcy has returned and NU put together a drive and has it in goal to go territory.
Almost had some more early lulz
So Michigan sucks again, cool
At least we should get some good ILP rants out of it
I live 2 miles from Fordham and didn't know they had a football team till this morning lol
lololol that opi on Michigan was absurd
Michigan getting jobbed hard. You hate to see it.