Here are two options for the layout of the Categories page on the mobile skins, shown in the Dark and Grey themes. The versions on the left are how it looks. The versions on the right are an alternative.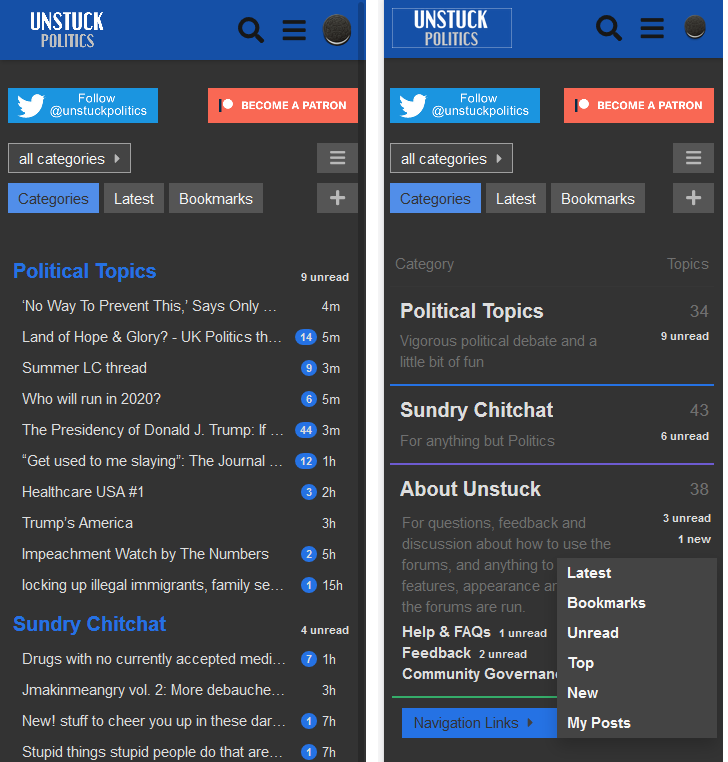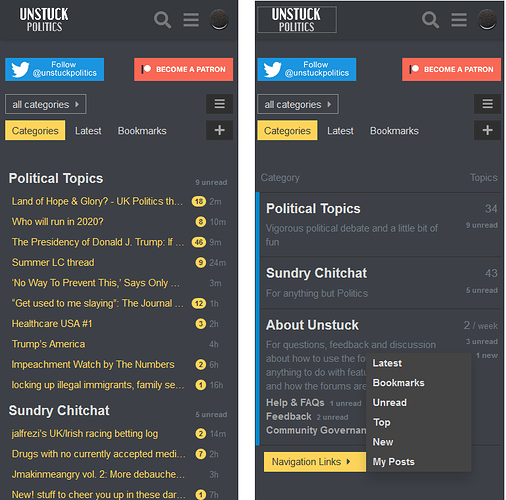 The left version lists the Category (ie forum) along with the last 10 topics (ie threads), and as you scroll down you can see the next Category. Clicking on a category or topic name takes you to that category or topic. The number of unread posts in each topic are highlighted.
The right version lists the Categories and their descriptions, along with the number of unread Topics in each Category. At the bottom there's a navigation button that takes you where ever you want to go.
Please vote below:
Left Version
Right Version
Bastard